Many people avoid discussion about improving health because they think this process is boring and time-consuming and that they won't be able to finish it. We can't blame these people because in most cases this process is actually boring. We have all heard about the strict routines that require a lot of sacrifices, limitations and self-control. But, the good news is that the situation can be different and even fun and you will still be able to improve your health. What is even better is that we are not talking about some minor improvements in your health; we are talking about strengthening your health from its foundation. The fun way we would like to suggest is Muay Thai training in Thailand.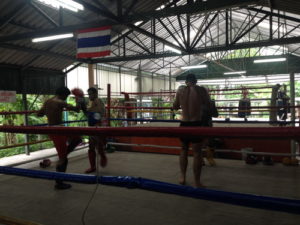 In case you are wondering why you should travel to Thailand, we will give you an answer right away – this Asian country is the place where Muay Thai was invented. In addition, Thailand is an excellent travel holiday destination, so you can include this activity in your vacation without any problems. We must admit that training is simpler and easier when you are relaxed and not thinking about everyday problems.
If you want to know why Muay Thai, we will mention some facts about this sport and fitness activity. Muay Thai is a discipline that includes a wide range of interesting exercises. These exercises belong to different groups which makes the training process more interesting and more effective.
With Muay Thai training, you can boost your overall health and your speed, endurance, strength, flexibility and mobility. This training will activate even the most isolated and least used muscles in order to enhance your health. Of course, your physical health is not the only type of health that will witness the power of Muay Thai. This sport will also improve the mental health in every student – it will eliminate stress, remove anxiety, increase confidence and self-esteem.
Muay Thai training is conducted on special classes in a Muay Thai camp. Camps like this are found all over Thailand, but stick to the camps that have professional trainers and good record.