Getting involved in business activities can be very rewarding especially if the business is successful. However, all those long working days and creation and realization of business plans can make people feel exhausted. In addition, these people have only a small period of time to re-energize de-stress and pay attention to their health. If this situation continues for a long time, negative effects to the health are imminent. If you are a businessperson and you believe that it is the right time to take a break we will reveal a location abroad that can help you get all the things you've missed back home.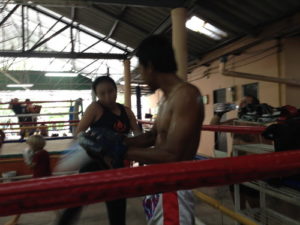 Before we tell you the name of this location, you must understand that traveling abroad is very important because most people need a change of scenery in order to make personal changes. The location we are talking about is Thailand. This popular travel destination is visited by many businesspersons looking for relaxation and business opportunities too. Of course, there are many different categories of people visiting Thailand too. Beaches, forests, waterfalls, rivers, seas, nightclubs, restaurants, stores, parks – these are some of the things found in this breathtaking country in Asia. But, if you want to boost your health significantly, then you should consider joining a Muay Thai training camp.
Many people will find this confusing because they have never taken a martial art/combat sport class before, but they should know that everything is fine. Namely, the vast majority of Muay Thai camps in Thailand have special programs for tourists looking for a way to get in shape fast. Muay Thai training is very intensive and it won't take much time before you start noticing the results. You will become faster, more agile, more flexible and your muscles will become well-toned. As a result of that you will feel that your confidence is coming back and you will develop better discipline. All these things are important for modern people especially for businesspersons. Muay Thai is a self-defense discipline too, so that's another benefit of Muay Thai training.