Muay Thai is one of the martial arts dubbed as the art of the highest, intense and most dangerous fight with bare hands. Muay Thai, or Thai boxing, is the shock type of martial arts or sport that came to us from Thailand. This is a good alternative to standard fitness, when a person simply builds up muscles that are not useful, except for a sculpted body. Fighters adhere to rules that do not allow insulting an opponent.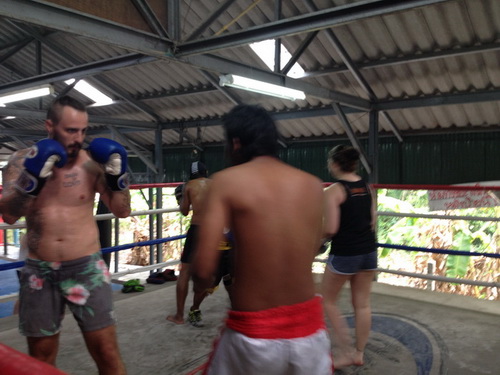 Muay Thai Camp is located in Thai,. The size of Muay Thai camp is good in size.. It is located in a good location and it has a nice and comfortable atmosphere; A comfortable waiting room with a glass wall for parents and visitors from places available to view the student's training.
Features
Training in Thai style atmosphere
Daily workouts morning and evening
The opportunity to learn Thai language and culture
Learn from the famous Muay Thai Champions
Accommodation
Meals 1 (s) with instructions
English thai
Benefits of Muay Thai Camp
Stamina . With regular attendance, a person becomes more resilient. Thai boxers say Muay Thai increases men stamina.
Health . Exercising will help improve your health. At the beginning of training, the following positive effects are observed: weight loss, elimination of excess fat and fluid, strengthening the cardiovascular system, muscle development, working out the relief, getting rid of bad habits.
The reaction . In Muay Thai, the speed of striking is especially important. The fighter must quickly respond to the actions of the opponent. In the process of training, the speed of movement is developed.
Strategy . Even in the initial stages of training, fighters are able to develop tactics. Muay Thai does not tolerate arbitrary attacks. Every movement is honed. It is important to correctly assess the situation, and act on the situation. Thai boxing develops physical and spiritual abilities.
Today you can check Muay Thai business for travel from internet or online technology and contact with social media.