Thailand is a relatively big country located in Southeast Asia – a region known for its natural beauty and interesting history. What is interesting about Thailand is that this country has never been colonized and has never been part of some of the great European empires which is not the case with its neighboring countries. One of the reasons why Thailand remained free was the population's love for martial arts. Of course, Muay Thai is the martial art that most people back then used in order to protect their lives and the lives of their families.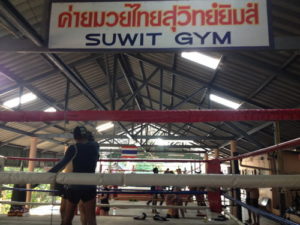 Even though Muay Thai started as an efficient set of combat skills, it later became a sport. Since times are constantly changing, Muay Thai or Thai boxing is following these changes too. Today, most people who take Muay Thai training classes are interested in improving their health and getting in shape with the help of these classes. It turns out that the training process itself is a great fitness activity. So, you don't need to show interest in becoming a pro or part of some tournaments if you want to train Muay Thai.
Most of the training camps in Thialand have realized that and they are offering special programs for students that want to get and stay in shape and students that want to strengthen their muscles and sculpt their bodies. Almost every time in Thailand accepts women and women should definitely use this chance to get involved in physical activity that can literally change their lives. The fast movement, the kicks, strikes and intense workout will change not only the way you look, but also the way you feel and think. What is good to know is that these training classes include various exercises that are fun and challenging.
We should also emphasize the fact that Thailand is one of the most popular holiday destinations in the world. So, before and after the classes you can keep yourself busy by visiting local beaches, taking travel tours to nearby islands and exploring the cities filled with restaurants, bars and nightclubs.